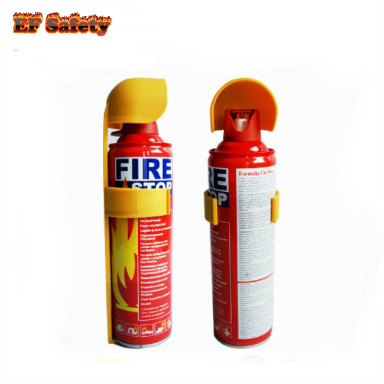 Description
High quality best price car foam 500ML fire stop Extinguisher
Product name

Car Fire Extinguisher

Volume

500 ml or Customized

Net Weight (g)

350

Gross Weight (g)

500

Feature

Non-toxic;hazardous-free;biodegradable;

quick temperature reduction

Expiration Date

3 Years

Package

12 Cans/Carton

Carton Measurement ( cm )

29 x 21 x 27

Supply Ability

100,000 cans/month

Delivery period

25 days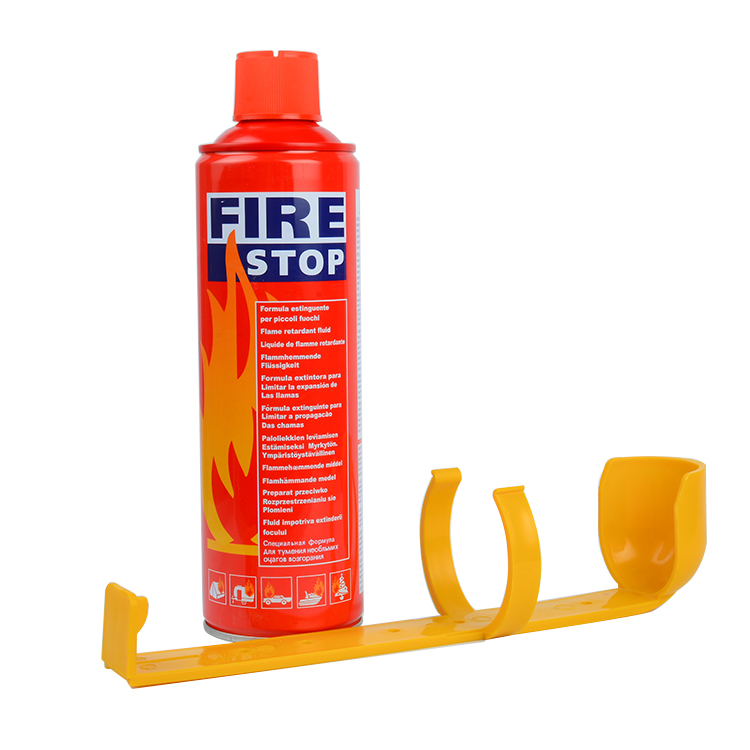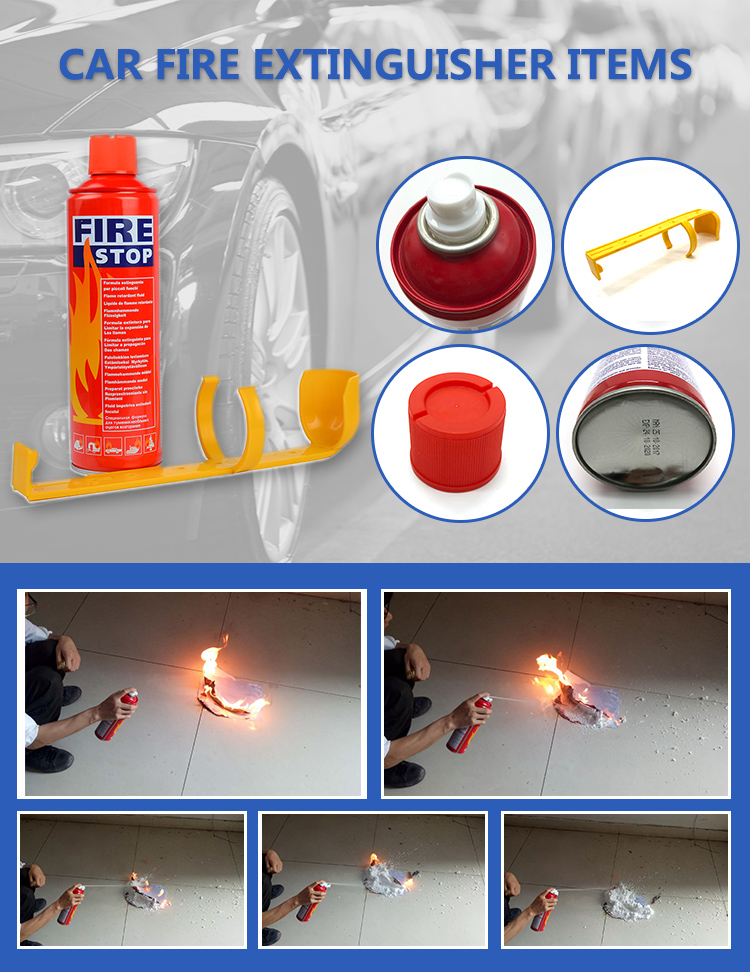 Product Description:
Special extinguishing formula to impregnate around minor fires whatever their cause, so to avoid flame
expansion. It's also possible to extinguish minor fires.Non-toxic, Environmentally safe, Ozone friendly
formula.Excellent fire extinguisher save your property, and even life .Made of high quality aluminum bottle,
safety and high quality ,convenient to take along, compact design and lightweight .Perfect for your car and
wherever you like.
Features:
1.Used for home, car, shop and factory.
2.Simple structure, flexible operation, convenient application, fast extinguishing speed, high efficiency.
3.Non-Toxic, environmentally friendly formula.