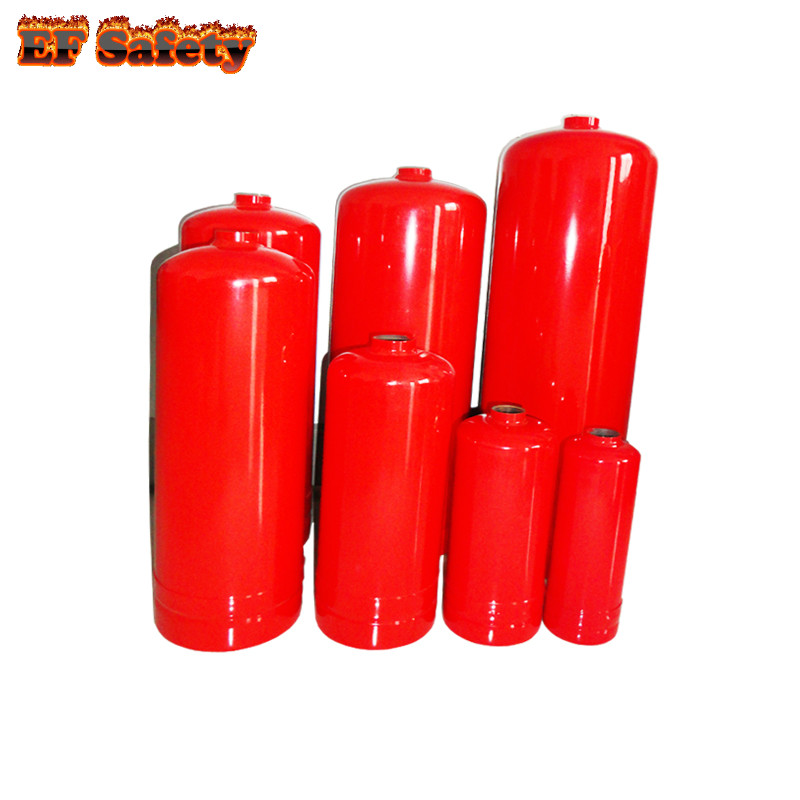 Description
dry powder 2kg fire extinguisher cylinder manufacturer

1.FIRE EXTINGUISHER DESCRIBTION

Dry powder fire extinguishers can extinguish general fires, and can also extinguish fires caused by burning of oil and gas.
Dry powder fire extinguishers use carbon dioxide gas or nitrogen gas as power to spray dry powder from the cylinder to
extinguish the fire. The dry powder is a dry, easy-flowing fine solid powder composed of a base material capable of
extinguishing fire and a moisture-proofing agent, a flow promoter, and an agglomeration inhibitor. It is mainly used to
save initial fires of flammable liquids, flammable gases and electrical equipment such as petroleum and organic solvents.
Suitable for fighting various flammable, combustible liquids and flammable, combustible gas fires, as well as electrical equipment fires.
2.FIRE EXTINGUISHER PHOTOS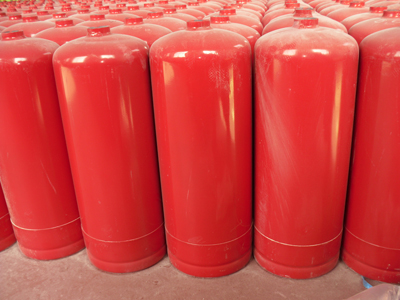 3.FIRE EXTINGUISHER Technical Parameters
Model
Capacity
Fire
Range(m)
Dishanger
Working
Packing Size(mm)
Packing Quantity(pc)
Packing GW(KG)
Rating
Time(s)
Pressure(Bar)
MFZL1
1KG
3A/25B/C
>3
9
12
480*190*310
10
18.5
MFZL2
2KG
8A/40B/C
>3
12
12
460*120*390
6
20
MFZL3
3KG
15A/60B/C
>4
12
12
440*270*140
2
9.5
MFZL4
4KG
18A/85B/C
>4
12
12
500*270*140
2
12
MFZL5
5KG
20A/100B/C
>4
12
12
500*330*170
2
15.6
MFZL6
6KG
25A/120B/C
>5
15
12
520*330*170
2
18
MFZL8
8KG
28A/130B/C
>5
15
12
560*330*170
2
25
MFZL9
9KG
33A/163B/C
>5
15
12
580*330*170
1
14.5
MFZL10
10KG
38A/185B/C
>5
18
12
580*190*190
1
16
MFZL12
12KG
55A/233B/C
>5
18
12
640*190*190
1
17.5
4.How to use
1. Pull the Pin at the top of the extinguisher. The pin releases a locking mechanism and;will allow you to discharge the extinguisher.
2. Aim at the base of the fire, not the flames. This is important - in order to put out the fire, you must extinguish the fuel.
3. Squeeze the lever slowly. This will release the extinguishing agent in the extinguisher. If the handle is seleased, the discharge will stop.
4. Sweep from side to side. Using a sweeping motion, move the fire extinguisher back and forth until the fire is completely out. Operate the
extinguisher from a safe distance, several feet away, and then move towards the fire once it starts to diminish.
5. Be sure to have read the instructions on your fire extinguisher
5.FIRE EXTINGUISHER NOTED
a. storage tempeture:-10 OC~+45 OC,do not put the extinguisher close to the heat or moist place.
b. check the weight at least for one time per year,please do the service if the leak of one year more than 50g.
c. Please do the hydrostatic tests at 25MPa if the extinguisher is 5 years old,also please do this test next per two years.
d. Please recharge if it has been used, please full check the extinguisher before recharge.
e. The service must do by the manufacturer or the approved qualified authority.