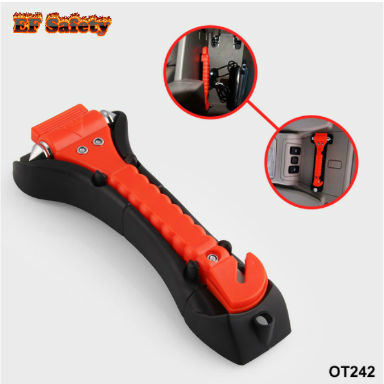 Multi-function car escaper Safety hammer Window breaker Escape hammer
Features:
1. this car safety hammer Brand new and high quality
2. High positive feedback rate
3 . A Important tool for your car
4. Set you free from the danger by cutting the seat belt
5. You can break the car window in an emergency situation
6. Fixed in a holder, it will not fall even if the car bumps, and can be removed easily.
7. Suitable for cars, trains, buses, trucks, ships and so on
Description
MOQ:500PCS
Delivery time:within 15days after payment!
Weight: net weight 0.141kg gross weight 0.18kg
Packing size: 22.5*8.5*4cm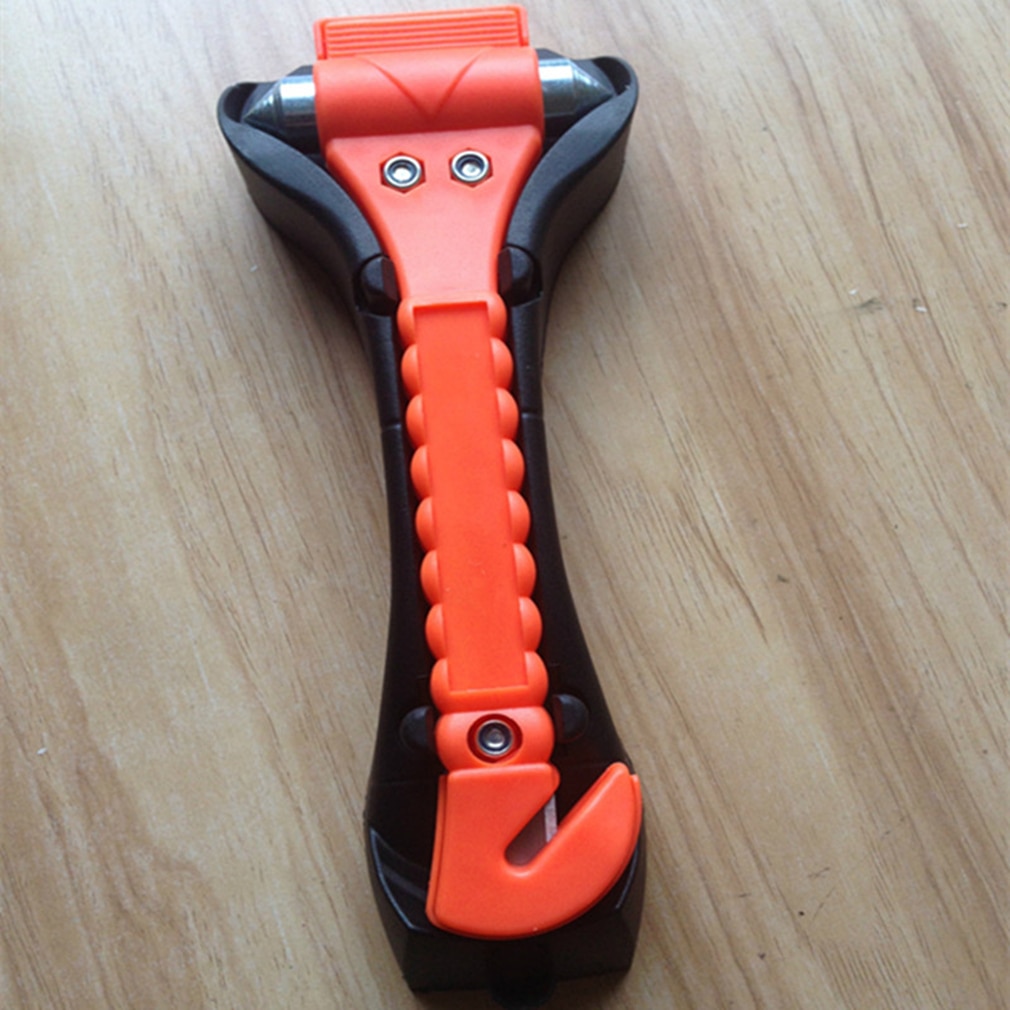 1. Size: 170*65mm
2. Net weight: 135 g
3. Color: Orange
4. Material: Engineering Plastics, and metal hammer
Material: ABS+ carbon steel
ABS plastic raw material resin is a thermoplastic polymer structure with high strength, good toughness and easy processing.
It has high strength, low weight, high impact and high heat resistance.
High-quality carbon steel, resistant to strong acid and alkali, high in oxidation resistance, durable and easy to clean. Carbon
steel has higher carbon content and higher hardness and higher strength.
The hammer is a must-have tool for every driver. Prevent people from being trapped in accidents or submerged vehicles.
If the door does not open or the seat belt is locked after the accident, the double-sided steel hammer allows the driver to easily
open the side and rear windows, while the hidden safety cutter can easily cut the seat belt for quick escape. .
The design of the handle is the most prominent safety concept. When encountering an accident, you can use the maximum

force to break the glass, but it will not hurt your hand. This is the best.



2. The safety blade at the tail can also cut off the car insurance belt in an emergency to help the driver and passengers escape.

Applicable models: General
Products include:
1 emergency brake hammer
1 emergency hammer base